Online Ticket Sale
Discover the possibilities of Your-Tickets
Create and manage your events
Create a personal account: fill in your personal information, confirm your email address and get started with organising events right away.
Enter the details of your event

When creating your event, choose a unique name, add a description and choose a date.

Choose the layout of your ticket shop

Insert a cover photo for your event, so that visitors immediately recognise your ticket shop.

Add an unlimited number of different types of tickets

You can easily add a unlimited number of different kinds of tickets to your ticket shop, from Early Bird to REGULAR or VIP. It is also possible to add vouchers, such as drink coupons or parking tickets.
Receive secure online payments
Once your ticket shop is ready, you can share the link through every channel. That way, visitors can immediately start buying tickets. The payments are processed by one of the largest and most reliable payment providers in The Netherlands, so you can be sure about your money. If you want to know where you stand, you can follow everything real-time online. All kinds of payment methods are available, so that each customer can use their preferred payment method.

E-tickets via e-mail
No need for physical tickets or points of sale anymore: once they have paid, your visitors will automatically receive their tickets via email. This saves a lot of work! The tickets contain a unique QR-code, so every ticket is unique. Another convenience is that the ticket's QR-code can also be scanned from a smartphone screen. In addition to the tickets, the buyer also receives a payment confirmation.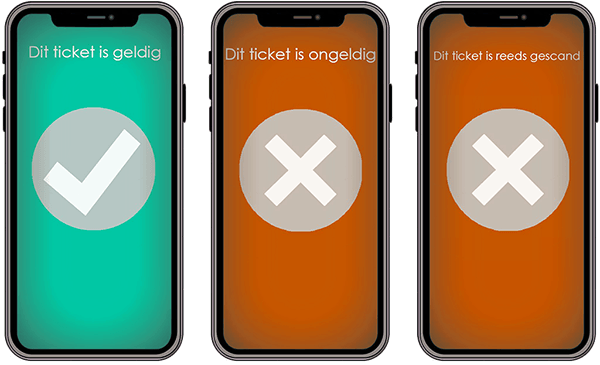 Use our professional scanners or download our app for free
By using our free app for iOS or Android, you can scan your tickets or vouchers wherever you want them to be validated. In case someone has forgotten their ticket, you can quickly look up their order in the app. Our professional hand scanners are provided of a laser scanner, so that the tickets can be smoothly scanned in all circumstances. Additionally, these scanners remain at the entrance, so that you don't have to switch phones or log in again between different shifts.
The payout
The payout is processed on the first working day after the event has ended and you have entered it in our system. When you're throwing a large-scale event, an intermediate payment is possible by agreement. Like that, you can meet your payment obligations. You receive a Invoicing and sales balance from us, so that you have a clear overview of your income and costs. We do not charge any cost for payout.
Start your own ticket shop easily
With our ready-made ticketing platform, you can open an online ticket shop and start selling tickets in just a few steps. Create your own event page that automatically works on any device, and is available in any country for any payment method.
Customized solutions
Cashless Event
Make your event completely cashless. Provide each visitor with a wristband featuring an RFID tag. This wristband will serve as the payment method at your event. Your visitors can load money onto this wristband and use it to make purchases at the bar.
This integration is made possible in partnership with our cashless partner.
Seating plan integration
Do you want each visitor to choose their own seat? This can be done with our seating plan integration. Provide us with your seating plan, and we will link it to your event.
Do you want to collect a unique name for each visitor?
By default, we only request the details of the buyer. In the case of an order with multiple tickets, all tickets will be under the same name. This is done to keep the ordering process as quick and simple as possible. However, if you want to collect a unique name for each visitor, it is possible. Let us know before the start of your sale, and we will handle the rest. Your visitor will be asked to provide a name for each ticket during the checkout.
Invoicing for your visitors
Do you not only sell to individuals but also to business customers? Would you like to automatically provide them with an invoice for their purchase? We can handle this for you. You fill in the necessary invoicing details in your account and let us know that you'd like to enable this module. Your visitors will then have the option to enter their invoicing information during checkout. After payment, they will immediately receive an invoice for their purchase. Of course, you can also download these invoices yourself.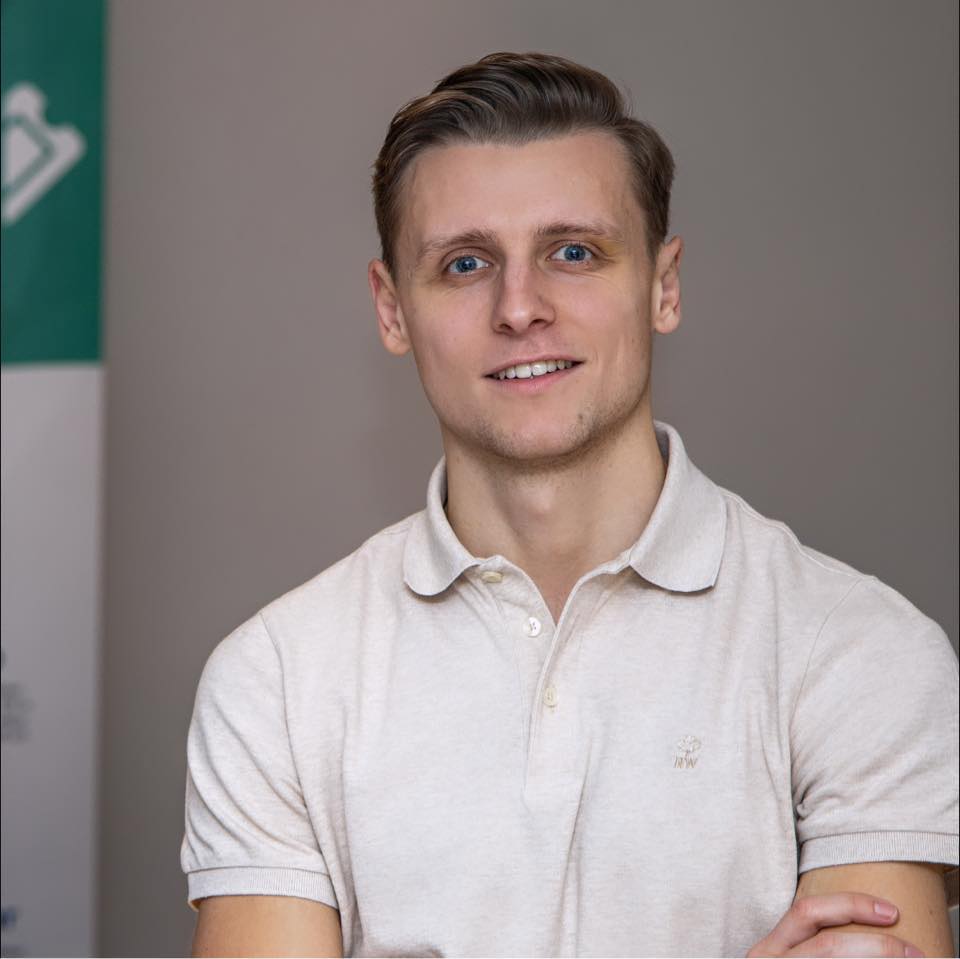 Jens from Your-Tickets
jens@your-tickets.be
+32 471 39 53 88
Need a custom solution?
Contact our customer success manager for further assistance.
Hi! I'd be happy to work together with you to optimize your ticket sales and access control.